Do You Have a Desire to Help Others?
SeniorCare Inc., a 501(c)(3) non-profit corporation, is committed to the employment of highly qualified candidates and providing those individuals with the opportunity to work in a friendly environment comprised of people who share a desire to help fulfill and support our mission.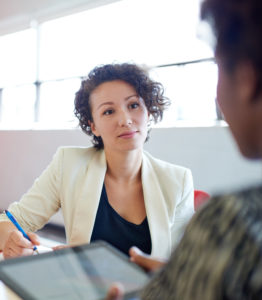 Consider joining our team!
We believe every individual's unique life experience helps us make a positive impact on our consumers, thus every position within SeniorCare contributes to helping our consumers to live more independently within our communities.
When you join SeniorCare, you make a difference in the lives of elders, and adults with disabilities, every day.
SeniorCare is committed to serving a diverse consumer population and fulfilling the Agency mission through employee, volunteer and business partners who reflect this diversity. This ongoing effort will include continually educating ourselves on the needs of both those we serve and employ and the deliberate inclusion of their perspectives in the activities of this organization.
SeniorCare offers a competitive benefit package for eligible employees*
   Health and Dental Insurance
   Short and Long Term Disability Insurance
   Life Insurance
   Emergency Travel Assistance
   Generous Paid Time Off benefits
   Flex Time Policy
   11 Paid Holidays
   403 (b) Retirement Plan
   Flexible Spending Account
*A more complete listing of employee benefits and eligibility is found in the SeniorCare Employee Handbook.
CURRENT EMPLOYMENT OPPORTUNITIES
Full Time
Care Manager
SeniorCare Inc. has a full time Care Manager position to provide client-centered assessments and then authorizes, coordinates and monitors services provided to elders to assist them in living independently in their community.
We are seeking an individual with a bachelor's degree in social work or related field and LSW or agreement to attend licensure supervision. Effective communication skills are necessary for interaction with the client, family, and other supports. Must be able to utilize a computer for data entry, word processing and to research resources. Experience with elders and/or in a community service setting is preferred. (posted 1/4/2022)
---
Part Time
Development Officer
Part Time 20 Hours Per Week
SeniorCare, Inc. is seeking a part time Development Officer to join our Agency. The Development Officer will plan, organize, perform, and support a variety of fundraising activities designed to increase revenue for SeniorCare programs and services and maintain and grow annual funding from sources supportive of our mission
In concert with the CEO, the Agency Board, and the Development Committee, the Development Officer will develop and implement strategies based upon proactive funding source research. Priority will be placed on strengthening and cultivating supportive relationships with interested funders, recognizing their contributions, and implementation of successful fundraising events.
The Development Officer will coordinate with the Communications Officer and the SeniorCare Consultant Grant Writer to provide holistic support of Agency fundraising activities. Duties will include implementation of donor cultivation and outreach, direct mail appeals and Agency event production. Statistical tracking, monitoring of outcomes and utilization of a fundraising database will be required.
We are seeking an individual with a bachelor's degree in a related field, demonstrated successful development experience and a proven track record. Proficiency in Microsoft Office Suite and a working knowledge of database management are required. Preferred candidates will have strong communication, organizational, research, and time management skills and the ability to take initiative and work independently. The ability to work flexible hours will be needed from time to time. (posted 1/4/2022)
---
How to Apply
All Candidates may submit letters of interest and resumes with salary requirements to: careers@seniorcareinc.org or mail to Human Resources, SeniorCare Inc. 49 Blackburn Center, Gloucester MA 01930.
Qualified veteran, minority, female, disabled, bilingual and LBGT candidates of all ages, religions and national origins are encouraged to apply.
Affirmative Action/Equal Opportunity Employer.
INTERNSHIPS
Prospective interns, or their advisers, may contact us at 978-281-1750 or 1-866-927-1050.
VOLUNTEERS
Please see our Volunteer page.