Do You Have a Desire to Help Others?
SeniorCare Inc., a 501(c)(3) non-profit corporation, is committed to the employment of highly qualified candidates and providing those individuals with the opportunity to work in a friendly environment comprised of people who share a desire to help fulfill and support our mission.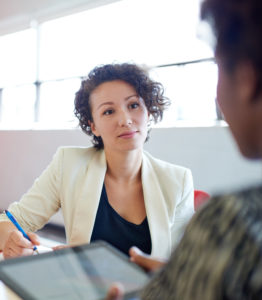 Consider joining our team!
We believe every individual's unique life experience helps us make a positive impact on our consumers, thus every position within SeniorCare contributes to helping our consumers to live more independently within our communities.
When you join SeniorCare, you make a difference in the lives of elders, and adults with disabilities, every day.
SeniorCare is committed to serving a diverse consumer population and fulfilling the Agency mission through employee, volunteer and business partners who reflect this diversity. This ongoing effort will include continually educating ourselves on the needs of both those we serve and employ and the deliberate inclusion of their perspectives in the activities of this organization.
SeniorCare offers a competitive benefit package for eligible employees*
Health and Dental Insurance
Short and Long Term Disability Insurance
Life Insurance
Emergency Travel Assistance
Generous Paid Time Off benefits
Flex Time Policy
11 Paid Holidays
403 (b) Retirement Plan
Flexible Spending Account
*A more complete listing of employee benefits and eligibility is found in the SeniorCare Employee Handbook.
CURRENT EMPLOYMENT OPPORTUNITIES
Full Time
Care Manager
SeniorCare seeks a full time Care Manager to provide client-centered assessments and then authorize, coordinate and monitor services provided to elders to assist them in living independently in their community. We are seeking an individual with a Bachelor's degree in social work or related field and LSW or agreement to attend licensure supervision. Effective communication skills are necessary for interaction with the client, family and other supports. Must be able to utilize a computer for data entry, word processing and to research resources. Experience with elders and/or in a community service setting is preferred. This is a full time position, 35 hours per week, M-F. (posted 1/14/2021)
Protective Service Caseworker for High Risk Elders
SeniorCare is looking for a Protective Service Caseworker for High Risk Elders. The Caseworker performs investigations, service planning and other responsibilities necessary to prevent, eliminate, mitigate or remedy the effects of abuse to an elder. Abuse can take many forms including financial, physical, emotional, sexual and self-neglect.
The Caseworker will work directly with at-risk clients, professionals, families and caregivers in home and community settings to assess their ability to understand/appreciate/assume risks, and be able to care for themselves in their living environment. They will assist clients in connecting with any and all available resources with the goal of improving the elder's quality of life and avoiding unnecessary personal safety, medical, financial and other risks.
We are seeking candidates with a graduate degree OR bachelor's degree in human services, criminal justice or a related field plus 2 years' experience working with the elderly. Demonstrated skills in organization, communication, documentation, computer use, collaborative problem solving and obtaining knowledge of community resources and state and federal programs required.
We offer ongoing training, supportive supervision, great team relations and a sense of challenging, worthwhile work within the local communities we serve. This position is an important part of an Agency that has been in operation for over 45 years and devoted to multiple programs supporting people's ability to live in the setting of their choice as they age. We have a competitive compensation and benefit package with an emphasis on work life balance in a comfortably sized 100 employee operation with offices in Gloucester and Beverly. This is a full time position, 35 hours per week M-F, with some on-call hours required monthly. (posted 3/1/2021)
---
Part Time
Meals on Wheels Driver – Beverly
10 Hours Per Week
Working for SeniorCare to deliver Meals on Wheels is more than a job – it's an opportunity to make a meaningful difference in people's lives. SeniorCare has a mission: helping older adults and people with disabilities live independently in their homes while remaining part of the community. We are seeking drivers to deliver healthy, wholesome meals in the Beverly area. The schedule would be 2 hours per day, Monday through Friday (excluding holidays), beginning around 10:00 a.m. Additional hours may be possible.
We seek a punctual, dependable, caring individual. Requirements include:
Valid Massachusetts' driver's license and a reliable vehicle. Must pass motor vehicle and CORI check.
Ability to work independently while adhering to established procedures, including confirmation that consumers appear safe and well upon meal delivery.
Ability to follow a driving route and route sheet.
Must be able to climb stairs and carry at least 30 pounds. This position requires frequent entry and exit from vehicle, bending, reaching and lifting.
Good rapport with older adults and people with disabilities
Gloucester resident or demonstrated knowledge of Beverly roads preferred.
Compensation is $13.80 per hour plus mileage reimbursement. This position offers earned sick time pay but is otherwise a non-benefited position. (posted 1/25/2021)
---
How to Apply
All Candidates may submit letters of interest and resumes with salary requirements to: careers@seniorcareinc.org or mail to Human Resources, SeniorCare Inc. 49 Blackburn Center, Gloucester MA 01930.
Qualified veteran, minority, female, disabled, bilingual and LBGT candidates of all ages, religions and national origins are encouraged to apply.
Affirmative Action/Equal Opportunity Employer.
INTERNSHIPS
Prospective interns, or their advisers, may contact us at 978-281-1750 or 1-866-927-1050.
VOLUNTEERS
Please see our Volunteer page.