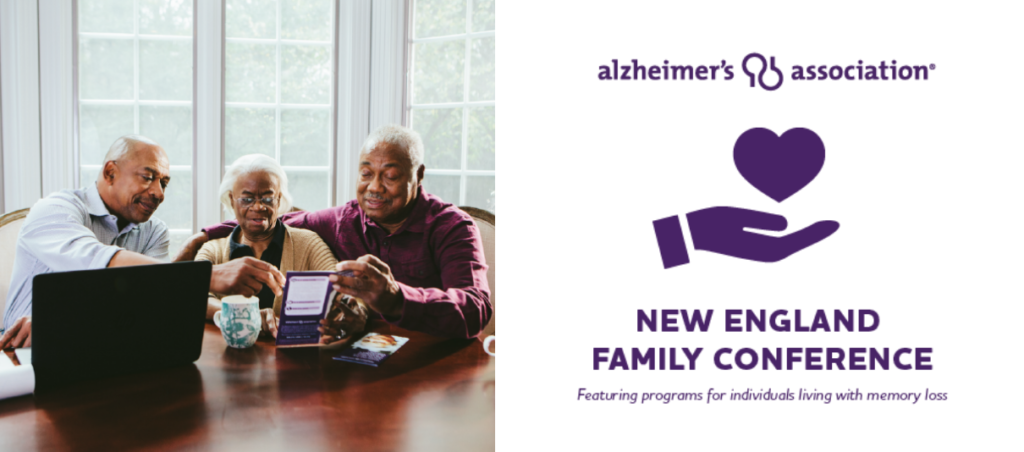 The Alzheimer's Association will host a free virtual educational conference for individuals living with Alzheimer's and dementia and their families. The New England Family Conference will take place March 4-5, 2022 and is open to individuals living with Alzheimer's, family caregivers and the general public.
Hear from a panel of individuals living with Alzheimer's, as well as a panel of caregivers who will share firsthand experiences in their journey with the disease and life after a diagnosis. The schedule of programs features a special session in Spanish, Legal and Financial Issues to Consider, Caregiving, Ambiguity and Finding the Tools to Thrive and Flourish, presented by Jack Paul Gesino, DSW, LCSW, and The Journey of Grief Throughout Caregiving: It Begins with the Diagnosis, presented by Deanna Upchurch.
Experts in the field of care and support will share practical and concrete recommendations, resources, and guidance in the care and support for those living a life with dementia. For more information and to register for the event, visit www.alz.org/manh/events/family-conference.