The Commonwealth of Massachusetts is now offering the Personal and Home Care Aide State Training (PHCAST) online!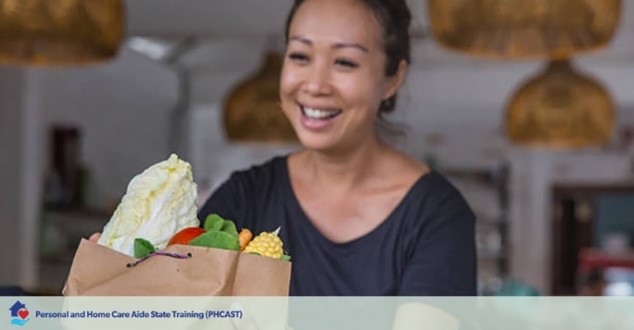 This free, virtual, and self-paced training is for anyone interested in becoming a community-based home care worker.
Home care aides are an integral part of the in-home care team. They provide services that support older adults and persons with disabilities to live and thrive in their homes and communities, as well as to make decisions about their care and lifestyle.
PHCAST is a self-paced, video-based, 11-module online training. You can complete each module from your home computer or smartphone. You will learn about the roles and responsibilities of a home care aide, including skills like active listening, nutrition planning, housekeeping, working with consumers, and more.
Whether you are looking to change jobs or start a new career, the PHCAST training is the next step to your community-based, in-home health care career. All you need is a computer, tablet, or smartphone with internet access and a valid email address.
For more information and to sign up today, visit www.mass.gov/PHCAST.