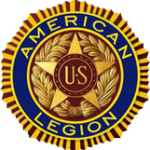 Christmas Holiday Dinner
The American Legion Post 3, located in Gloucester, will again proudly deliver free Christmas Holiday Ham Dinners to the elderly, shut-ins, veterans, and needy in the Cape Ann area on Sunday, December 25, 2022. The meals will be free. We will be serving the communities of Gloucester, Rockport, Manchester, Essex, Ipswich, Wenham, and Hamilton. The American Legion Post No. 3's mission is simple,
"THIS IS A DAY OF GIVING. NO ONE SHOULD BE ALONE AND WITHOUT A HOT MEAL ON CHRISTMAS!"
Our goal is to serve and deliver as many free holiday meals as we can to our fellow veterans, their families, the elderly, and other "special citizens." This past Thanksgiving, we successfully served and delivered over 600 Meals! In this time of financial insecurity the demand is still there, if not more,  and We, the Legionnaires of Post No. 3 of the American Legion, intend to honor it.
We will be looking for volunteer drivers and servers!
We will need drivers from 10:15am until all of the meals have been delivered.
We will need servers from 9:30a.m. until all of the meals have been served, packed and delivered.
We will again be operating out of the Open Door Food Pantry, 28 Emerson Avenue, Gloucester, MA.
How to order and volunteer ONLY AFTER DECEMBER 11th.
Call 978-283-7117 ONLY anytime and leave a message. DO NOT CALL THE POST!
Email your request to nestorlaw@aol.com
Recipients: Please make sure to clearly give your name, address, phone number and number of meals.
Drivers/Servers: Please make sure to clearly give your name, phone number and email address.
Deadline for meal orders and volunteer sign up
2:00pm Wednesday, December 21, 2022 (If you fail to call by then, you risk not getting added)
Details
Deliveries will be made on Christmas Day between 11:00 a.m. – 1:00 p.m. RECIPIENTS MUST BE HOME to receive their meals.  Unfortunately, the Post will NOT BE ABLE TO serve free dinners at the Open Door on Christmas Day.
Monetary  donations are needed, but no food donations this year. Mail monetary donations to American Legion Post 3, P. O. Box 122, Gloucester, MA 01931-0122.
Thank you for your support,
Mark L. Nestor
Commander, Post No. 3
Capt. Lester S. Wass Post No. 3
The American Legion
Department of Massachusetts, Inc.
Post Office Box 122
Gloucester, MA 01931-0122
(978) 283-9710
www.post3.org