Mar 31, 2021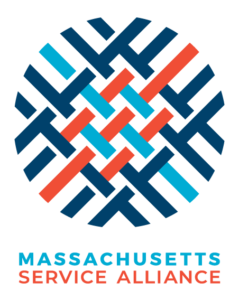 COVID-19 has created challenges for many of the nonprofits and public agencies across Massachusetts to meet the needs of their communities. The pandemic and the resulting economic shutdown have had significant effects on the services, operations, and people working and serving in the nonprofit sector. In particular, organizations that manage volunteers are having to think about how to position, adapt, and optimize their volunteer program to be the most effective in times of uncertainty. In response to these challenges, Massachusetts Service Alliance (MSA) created the COVID-19 Resiliency Grant fund to help organizations achieve their volunteer engagement goals.
MSA is proud to support 56 unique organizations across the Commonwealth, including SeniorCare Inc., through this initiative. These organizations and their volunteers are supporting a variety of community needs that have arisen due to the COVID-19 pandemic. Some of the needs that volunteers are addressing include senior isolation, youth education, food security, housing mediations, and mental health.
In all, the COVID-19 Resiliency Fund will engage 7,727 volunteers across the state of Massachusetts and provide over $220,000 worth of funding to our selected grantees. Funding for this initiative has been supported through the Commonwealth of Massachusetts, and the Volunteer Generation Fund of AmeriCorps.