Sep 3, 2020
Public Health Director Karin Carroll is pleased to share that several local groups, including the Gloucester Health Department and the Gloucester Council on Aging, recently collaborated with SeniorCare Inc. to provide and deliver fresh, local produce to older adults.
Approximately 3,480 pounds of produce were delivered by the Seniors on the GO bus or provided by a contactless, curbside pick-up at the Rose Baker Senior Center on August 12 and 26 to a total of 290 older adults.
To receive a fresh produce bag from the nutrition program organized by SeniorCare, older adults needed to register for the program in advance through the Council on Aging and financially qualify. Older adults in all five of the Gloucester Housing Authority's elderly housing developments were able to sign up for a delivery by the Cape Ann Seniors on the GO bus or pick up their produce at the Rose Baker Senior Center.
SeniorCare is a North Shore-based nonprofit that connects older adults and adults with disabilities to critical services including home care, transportation, and protective services, and coordinates Meals on Wheels programs and the North Shore RSVP volunteer program.
SeniorCare offered similar quantities of produce in other Cape Ann and North Shore communities this summer as well. Each senior was given $25 worth of produce, including lettuce, corn, tomatoes, cucumbers, zucchini, summer squash and apples.
Every year, SeniorCare provides coupons to farmers markets for local older adults to offer access to fresh and healthy produce The effort is part of the nationwide Farmers Market Nutrition Program funded by the U.S. Department of Agriculture and administered by the Massachusetts Department of Agriculture and Massachusetts the Executive Office of Elder Affairs. This summer, SeniorCare was forced to reevaluate its fresh produce program due to social distancing concerns brought on by the COVID-19 pandemic.
"This was a real community effort, and it was wonderful that SeniorCare was able to pivot to adapt and offer this important program even amid the ongoing pandemic to ensure local older adults are getting the fresh and healthy produce they need, safely," Carroll said. "We were absolutely thrilled we were able to collaborate to support this effort, and are grateful to SeniorCare and everyone who came together to make this happen this summer."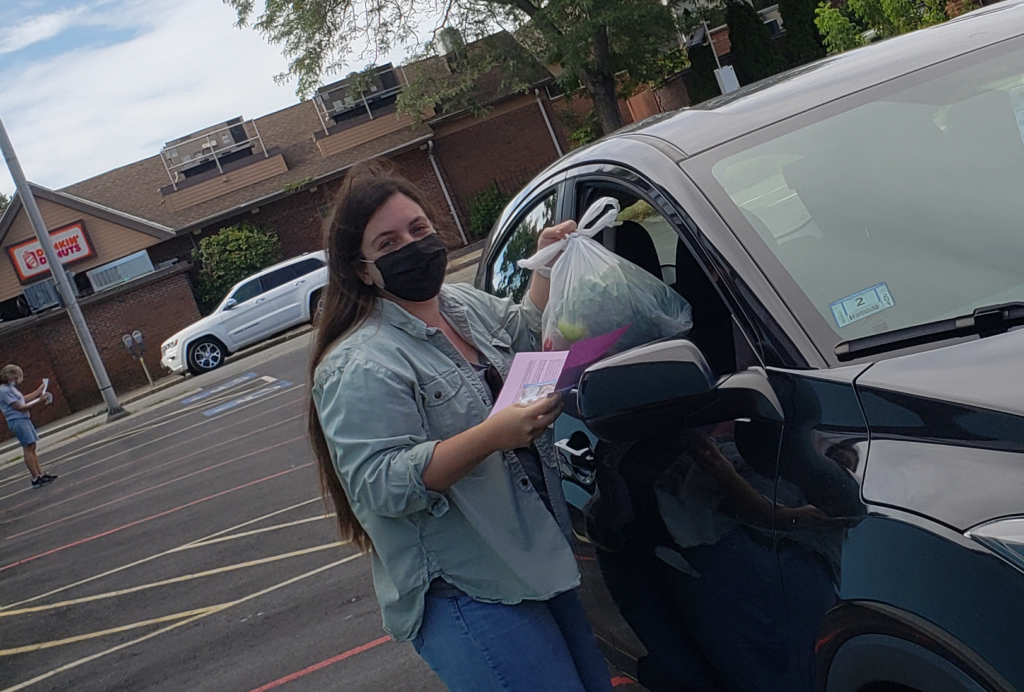 Staff from the Rose Baker Senior Center, SeniorCare, the Seniors on the GO bus, Gloucester Health Department, Executive Director of Cape Ann Farmers Market Courtney Ayer, and Gloucester's Element Care Program Education and Outreach Coordinator Carol Pallazolla took part in one or both of the produce pick-up and delivery days this August in Gloucester.
"It was a true pleasure to collaborate with these great organizations to get this beautiful and healthy fresh produce into the hands of some of Gloucester's older adults," said Gloucester's Director of Elder Services Elise Sinagra. "The produce got rave reviews and it felt so good to have the opportunity to connect, if even for a moment, with so many old friends and new as we handed older adults their bags."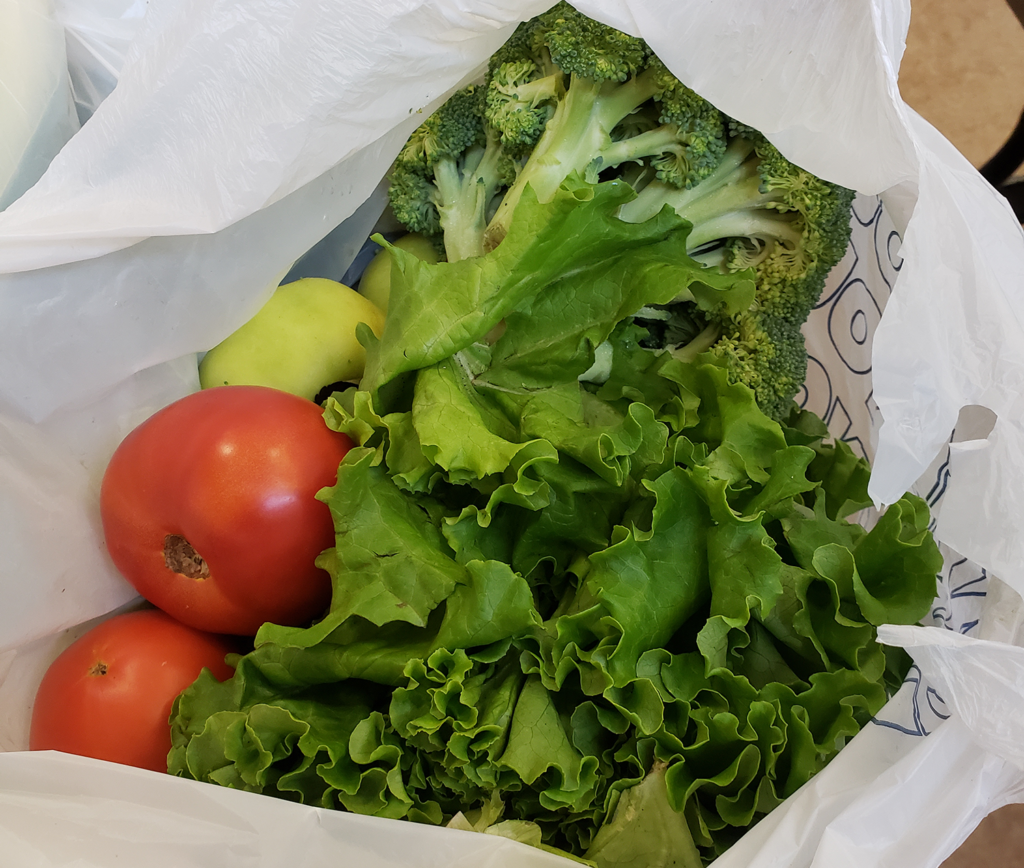 About Seniors on the GO
Cape Ann Seniors on the GO provides free transportation for access to healthy food and physical activity to older adults who live in Gloucester's McPherson Park, Sheedy Park, Curtis Clark, Lincoln Park and Poplar Park. Free transportation is also provided to older adults who live in Rockport's Millbrook Park, Pigeon Cove Ledges and Rockport High School Apartments.
Bus riders must wear masks amid COVID-19. In an effort to keep passengers safe, the number of riders on one bus is limited and an additional bus may be added to the route so people can be spread out if needed. The Cape Ann Transit Authority provides the transportation for the program and continues to follow local and state guidelines for the cleaning and sanitation of the buses after each ride.
Older adults looking to learn about the Cape Ann Seniors on the Go program schedule or reserve a free seat can do so by calling the Cape Ann Transit Authority (CATA) at 978-283-7916. Riders are limited to two bags on the bus.
The program is funded through the Massachusetts Community Compact Initiative and done in conjunction with Rockport Council on Aging, Gloucester Council on Aging, Rockport Housing, Gloucester Housing, Harborlight Community Partners and the Gloucester Health Department.