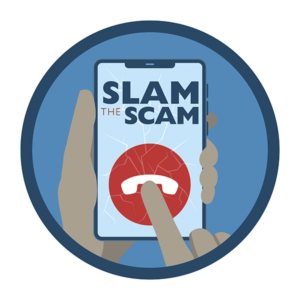 Today is National Slam the Scam Day.
Slam the Scam Day is an effort by the Social Security Administration to raise awareness of government imposters. Last year, there were over 191,000 reports filed with the Federal Trade Commission on government imposter scams. There were likely many more scams that weren't reported.
We want the public to know SSA will never:
Tell you that your Social Security number has been suspended or offer to increase your benefits or resolve an identity theft issue for a fee.
Call to threaten you with arrest or legal action if you do not immediately pay a debt, fine, or fee.
Request immediate payment via gift cards, cash, wire transfers, or internet currency like Bitcoin.
Demand secrecy from you in handling a Social Security-related problem or tell you to make up a story to tell your friends, family, or store/bank employees.