Nov 30, 2021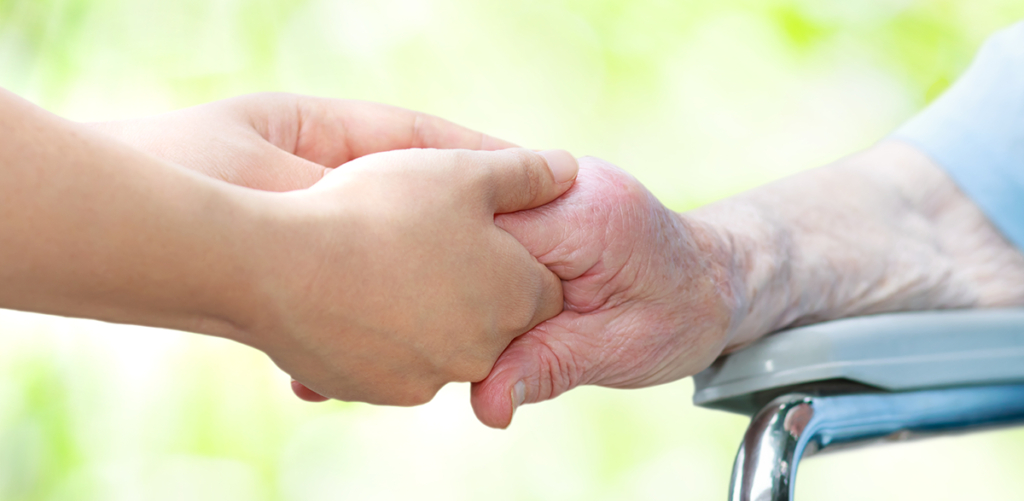 Celebrating our 50th year! SeniorCare has championed independence for elders since 1972.
SeniorCare works closely with those we serve, their families and other informal supports, weaving together programs and services that make living at home as easy and comfortable as possible. Such services include information/counseling services, nutritional assistance, money management assistance, medical transportation, family caregiver support, home care, protective services, and more.  In recent years, we have added technology supports (i.e., devices which provide companionship, entertainment, medication and appointment reminders, access to the world via the internet, etc.).  Our staff and volunteers have been honored to continue fulfilling our mission for those we serve throughout the pandemic.
Some of the families SeniorCare supports are separated by long distances, creating a different set of difficulties for older people and their caregivers.
Howard and Rose* are in their eighties and lived for many years in their large and aging family home in Ipswich. Howard was diagnosed with Alzheimer's several years ago and Rose, his sole caregiver, was showing signs of dementia. Their medical situation was making it a challenge to maintain their home. Their children live in separate states– Alex in Mississippi and Suzanne in Arizona. Alex and Suzanne work closely together over the phone to try to help their parents, but find it difficult to know what type of help is available in different states.
Suzanne contacted SeniorCare and requested assistance from an Options Counselor, who was able to explain which services are available in Massachusetts and what questions should be asked when calling service providers. In addition, the Options Counselor put Suzanne in contact with the Family Caregiver Support Specialist at SeniorCare.
The Family Caregiver Support Specialist was able to provide additional information to the family, and to assure Suzanne and Alex that they are not alone in their desire to care for their parents. She also helped them approach their parents with concerns about their health and safety. The Specialist invited Suzanne to join an online Family Caregiver Support Group to help with the stress and grief of seeing her parents suffer with dementia.
With the support of SeniorCare's Options Counselor and Caregiver Support Specialist, Alex and Suzanne were able discuss the situation with their parents. Not wanting to lose their independence, Howard and Rose decided to move into an assisted living community.
Howard and Rose moved into their new apartment last summer. The transition from their home to assisted living was bumpy, but Alex and Suzanne were able to come to Ipswich to help with the move. Since returning to their home states, they have been able to provide support over the phone. Alex and Suzanne credit SeniorCare's knowledgeable and caring staff with providing the assistance needed to help their parents throughout this process.
Howard and Rose are now happy in their new home, and Alex and Suzanne are able to breathe more easily in the knowledge that their parents are not alone without local support.
SeniorCare's Family Caregiver Support services are underfunded and need additional financial support to continue providing the level of service that families need as they deal with the complexities of aging services. Other underfunded SeniorCare programs include Medical Transportation, Money Management, Technology Supports, Decluttering, Friendly Callers, and more.
Will you consider a gift today to support
SeniorCare's underfunded programming and services
in the amount of $500, $100, $50 or $25?
We are so grateful for your consideration. We wish you a safe and joyous holiday season and thank you for being a part of our SeniorCare family.
*Name and details of this story have been altered to protect the privacy of this family.
SeniorCare Inc. is a 501(c)(3) tax-exempt organization.  All contributions made to the agency are tax deductible to the extent permitted by law. SeniorCare Inc. and its programs are funded in whole, or in part, by contracts with/or grants from the Massachusetts Executive Office of Elder Affairs and other funding sources.