WellFest– a Greater Cape Ann Community Wellness Fair
Sunday, May 15, 2022, 11am-2pm
Glen T. MacLeod Cape Ann YMCA
7 Gloucester Crossing Rd, Gloucester, MA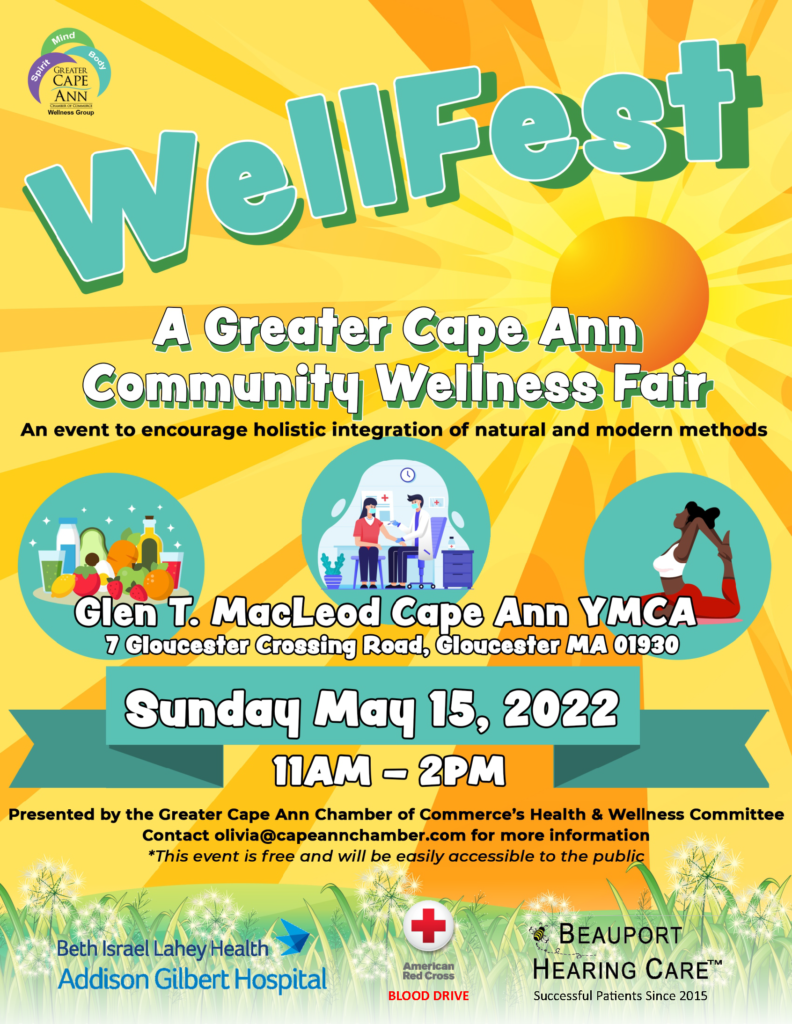 This event will showcase the Cape Ann region's broad range of health and wellness services. From yoga and massage to general health screenings and resources, this event will provide something for people of all ages!
Food & Nutrition
Movement, Balance & Exercise
Hearing & Vision
Holistic & General Healthcare
Youth Development, Lifelong Learning & Aging
Mental Health Wellness
The event will also include a Blood Drive with the Red Cross.